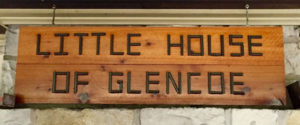 PLEASE READ THE FOLLOWING UPDATED GUIDELINES!
*Due to the current health crisis, we will only allow ONE rental per weekend. If a rental is already scheduled for that weekend, your rental request will be denied.  Back to back weekday rentals will NOT be allowed. We apologize for this inconvenience.  
REFUNDS: We understand the things happen and renters may need to cancel. Below is our refund policy:
30 days or more from the rental date: 100% back 
Less than 30 days: Refund of rental fee minus 50%. Deposit will be fully refunded.
 10 days or less from the date: No refund will be offered. Deposit will be fully refunded.
*AS STATED ON THE APPROVAL EMAIL, PAYMENT FOR YOUR RENTAL IS DUE WIHTIN 24 HOURS OF RECEIVING YOUR APPROVAL!  IF PAYMENT IS NOT RECEIVED WIHTIN THAT TIME, YOUR RETNAL WILL BE CANCELLED!
If you have questions, please direct them to info@littlehouseofglencoe.org .
Thank you for your interest in Little House of Glencoe. We have developed an online system which allows you to view available dates on our calendar, request a reservation and pay for your rental.  You will need to create an account in order to use our system. After you've confirmed that your date and rental period are available, you may make your request via this system. If you have any questions regarding your rental or Little House, please email us at info@littlehouseofglencoe.org . 
*Per the Illinois state guidelines, group sizes are limited to *NO MORE than 50 people. If more than 50 people are discovered at the house during a rental, the renter WILL LOSE THEIR DEPOSIT!! No exceptions. 
*Little House is located in a quiet residential area. Loud noise and loud music is prohibited inside or outside of the house. Our neighbors will call the police if they feel it is necessary. If the police are called, you will lose your deposit. NO EXCEPTIONS!!
Non profit request: All groups who request the NP rate MUST provide a valid official document that proves your non-profit status at the time of your rental request.  
*Renters MUST BE 21 YEARS OF AGE OR OLDER TO RENT LITTLE HOUSE OF GLENCOE. Proof of age may be requested. If a renter is found not be of age or have falsified their information, they will lose their deposit! NO EXCEPTIONS!!
Rental periods are as follows:
Evening/Overnight – 6pm to 9am (If a renter is seen staying past 9am, we will deduct a late fee from their deposit of $75. No exceptions!!)
Daytime – 10am to 4pm
*Please note: We do not offer partial time slots.

*GARBAGE DISPOSAL: Little House is located in a forest environment which is shared with wild animals that love garbage! If garbage is not disposed properly in the cans that we have provided, a $125 fee will be deducted from your deposit. 
*Please note: Little House will be inspected right after each rental. If the house if found to be in unacceptable condition, a $125 fee will be deducted from your deposit. NO EXCEPTIONS!!